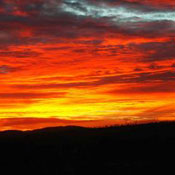 Origin Energy has launched the Carbon Reduction Scheme in Australia to provide businesses with an accredited and verified carbon offsetting framework. The Ecosystem Marketplace discovers why this energy retailer is taking an interest in the voluntary carbon market. When administrators of the New South Wales Greenhouse Gas Abatement Scheme gave Origin Energy emission targets in 2003, observers would have been forgiven for seeing this as a company liability, not an opportunity. Four years later, however, Origin has leveraged its experience trading carbon in a regulated environment to help launch a voluntary carbon scheme that positions the company as a retail carbon provider. Origin has created the Carbon Reduction Scheme (CRS) in an effort to provide an accredited and verified carbon offset framework for Australia's voluntary carbon market. "Origin has the expertise, experience and products to enable us to advise companies on energy efficiency, lower emission energy and offsets," says Grant King, managing director of Origin. The company, says King, is uniquely positioned to help match buyers who want carbon offsets with sellers who can generate them through greenhouse gas emissions reduction projects.
Building on a Model
Origin's CRS adopts a structure that is similar to other retail carbon providers. The company will maintain a portfolio of carbon credits from several carbon reduction projects. Project proponents can apply to be accredited under the CRS if their activities result in lower greenhouse gas emissions than would have occurred otherwise, and the project can take place be in any location, including outside Australia. Some credits within the portfolio will also be generated by Origin's own activities, such as flaring fugitive emissions from natural gas processing facilities. Michael Stone, a carbon and renewable energy broker with global brokerage firm Tradition Financial Services, notes the need for standards that simplify the voluntary marketplace. "Voluntary schemes like the CRS help buyers distinguish the authenticity of carbon offset products," he says, "and customers are becoming a lot more discerning about the kinds of credits they are looking for." He notes that increasingly customers have preferences for certain characteristics that an all-inclusive voluntary standard is not necessarily designed to address, such as involvement at a project level. "We are also seeing that customers are prepared to pay higher prices for projects that have superior sustainability and community characteristics," he adds. Origin says that the CRS' portfolio approach, which supplies offsets from multiple projects that adhere to the CRS standards, enables it to offer affordable, high-quality credits to the marketplace. The company can set a price for carbon, as it has done with its $16/tonne offering to the retail market, and then source credits accordingly. Over time, the price is likely to change based on the ruling principles of supply and demand, but Origin believes it can always offer competitive prices, as long as the CRS remains flexible and incorporates offsets from multiple sources.
Forging Partnerships
Individual customers can purchase small amounts of carbon credits using a calculator and purchasing platform on Origin's website. Businesses can do the same or, more likely, enter into longer term partnerships with Origin. Several major businesses from a range of industries—including a bank, an insurance company, travel agencies, a toll road operator and a national sports league—are founding partners of the CRS and have publicly announced their intention to work with Origin to manage greenhouse gas emissions. "We'll be working with Origin to reduce emissions through energy efficiency and green energy and buying offsets where [emissions] cannot be reduced," says Simon Le Gear, general manager of property and procurement operations at National Australia Bank (NAB). "More than that, we hope the partnership can be a way to educate our employees and customers." NAB has recently announced its intention to be carbon neutral by September 30, 2010, the world's second financial institution to do so, behind HSBC. "We chose the Origin partnership because of the transparency and verification process," says Mike Roberts, general manager of corporate relations and strategic marketing for Transurban, a toll road operator. "Investors are starting to ask questions related to our work to address emissions. We're involved with the CRS to stay ahead of those questions."
A National Future?
One question that may come to mind in relation to the CRS is whether a private company—one that itself has mandated greenhouse gas targets—is the most appropriate player to be setting a carbon price signal in the marketplace. And this begs the question currently hanging over the Australian market: Will the government act on emissions trading, and if so, when? The launch of the CRS in Australia is interesting considering the country does not have a national emissions trading policy. "I think the presence of voluntary schemes and voluntary activity will encourage governments to act," says Roberts. Australian governments are currently pursuing two avenues related to national emissions policies, one led by the states and one commissioned by the Commonwealth. The states and territories have proposed a state-based National Emissions Trading Scheme (NETS). (See Ecosystem Marketplace's coverage "Australia Pushes Toward Emissions Trading.) The NETS would introduce mandatory emission limits for stationary energy generators and establish a framework for emissions trading that would be legislated and administered at the state level but applied nationally. After a public consultation process in the end of 2006, the Council for the Australian Federation, representing the states and territories, has stated its intention to implement the NETS by 2010 in the continued absence of action by the Commonwealth government. At the Commonwealth level, Prime Minister John Howard convened a Task Group on Emissions Trading at the end of 2006 with the mission to report on "the nature and design of a workable global emissions trading system in which Australia would be able to participate." The Task Group has just completed a public consultation process and will report to the Prime Minister in May 2007. Questions posed in the public issues paper ranged from how a domestic emissions trading scheme would impact Australia's economic competitiveness to which sectors should be regulated. "The debate so far has focused on the energy industry, but after that it's transportation and agriculture," says Roberts. "So as someone in the transportation sector, regulators and communities are going to start asking questions about us once energy is regulated. The energy sector alone can't bear the burden of Australia's greenhouse gas problem." Providing a platform in which all sectors of the economy could participate is one driver for the CRS. Another driver, according to King, is "to provide a framework to bring together like-minded companies that are looking to make an impact now, regardless of government action. The level of public awareness is growing everyday, and Origin and our founding partners are giving customers a choice, through acting on their own consumption and through the companies they purchase from." "Most of us would be concerned if business waited for government," says Sam Mostyn, group executive of culture and reputation at Insurance Australia Group. "This is part of doing good business now, and good businesses don't have to wait for governments to act."
Service with an Offset
Regardless of regulatory development, Origin's founding partners intend to leverage the CRS to offer new products and services. STA Travel, a global travel agency focused on student and budget travel, has launched a carbon offset service whereby customers in Australia can elect to purchase credits to offset emissions associated with flights. Offsets for a Sydney-Melbourne trip cost just $6.40, while an around the world trip costs just over $200. Intrepid Travel, a Melbourne-based adventure travel company, has gone a step further by introducing a mandatory Carbon Offset Payment for all flights. Both programs are sourced through the CRS. Origin itself intends to use the CRS as a platform for its products and services, particularly its suite of Green Energy offerings that supply electricity from renewable sources, such as wind, hydro and solar, and offset emissions associated with gas electricity. Ultimately, Origin has put its stake in the ground regarding emissions trading and the expected growth in markets for green energy. Origin notes that the focus now is on generating demand for carbon offset products to match the supply of high quality projects that it believes are available in the marketplace. If the recent increase in climate change awareness, government announcements on emissions trading and corporate support for all things green is anything to go by, Origin may be at the leading edge of a new model for service delivery in the voluntary carbon market. Marisa Meizlish is the manager of advisory services at New Forests Pty Limited in Sydney, Australia, and regularly contributes to the Ecosystem Marketplace. Marisa can be reached at mmeizlish@nullnewforests.com.au. First published: April 30, 2007 Please see our Reprint Guidelines for details on republishing our articles.