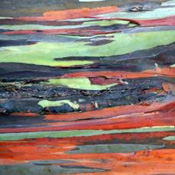 On July 1, 2005, Hancock Timber Resource Group (HTRG), the world's largest Timberland Investment Management Organization ("TIMO"), announced the sale of its Australia-based New Forests Program in a management buy-out to David Brand, the director of the business. The Ecosystem Marketplace finds out how Brand hopes to use his new company–New Forests Pty Limited–to revolutionize ecosystem markets (and the world), one institutional investor at a time. Every seven point five seconds, a baby boomer turns 50. The thought makes some groan and others wince, but David Brand, the new owner of a Sydney-based asset management and advisory company called New Forests Pty Limited, happily greets the statistic with another. There are some $US 15 trillion institutional investment dollars in the world today, he says, "And the amount will probably triple by 2020." As baby boomers enter their peak earning years and begin to look toward retirement, they are pouring more money into retirement plans than ever before. Prescription drug sales and golf course memberships, it seems, are not the only things charted for rapid growth. "There is a wall of money flowing into institutional funds over the next 10 to 15 years, and the challenge is to find ways to apply these funds to turn the tide on the way that society values and uses its natural resources," says Brand. In service to this mission, Brand bought out the Sydney, Australia-based New Forests Program of Hancock Timber Resource Group (HTRG) on July 1. Brand, who had directed the New Forests Program under the Hancock Natural Resources Group (HNRG) since July of 2000, says New Forests Pty Limited will continue to explore synergies with its former parent company, but, as of this month, will be working to define and establish its own niche in the fast-changing world of forestry finance.
Parting Company
While New Forests Pty Limited is wading into the forestry sector on its own for the first time, the company's management team is already armed with hard-earned lessons from five years' experience with the world's largest timber management organization. HNRG launched the New Forests Program at the turn of the century to forge new investment opportunities structured around alternative income streams on environmentally managed timberlands. Environmental services such as carbon sequestration, watershed protection and biodiversity conservation, HNRG reasoned, might be cultivated and sold on well managed forests, providing enhancements to traditional forestry investments while fueling natural resource conservation. Of course, some things are more easily imagined than realized. Brand candidly admits that the New Forests Program suffered a slow start. At the time of the program's launch, the Sydney Futures Exchange was actively developing a market for carbon sequestration credits and optimists in Australia were talking about the "Green Nasdaq" just around the corner. Then the United States pulled out of the Kyoto Protocol and Australia followed suit, leaving carbon sequestration projects from Australian forests without any access to potential buyers in the compliance market. The Sydney Futures Exchange never launched the promised carbon sequestration credits and New Forests was left struggling to attract investors to a green forestry sector that risked providing only minimal cash flow and very modest returns. It was a tough sell. In 2002, however, the program landed a fair-sized fish in the form of a direct-investment deal with Zurich Capital Markets (ZCM). ZCM established the Australian Forest Fund Limited (Australian Forests) to pioneer an environmental investment model on 207,000 acres in Australia. The financial services group retained full ownership of the fund, but handed off the management reins to New Forests. As Brand looks back at the Australian Forests deal and ahead to where the bullish carbon market now seems to be heading, he believes that New Forests Pty Limited is poised to build on the asset management model the New Forests Program pioneered with ZCM. "The carbon market has now reached the stage where institutional investors are starting to view it as real," he says. "People are beginning to look for ways to incorporate it into their investment allocation policy." In announcing his company's decision to sell the New Forests Program on July 1, Dan Christensen, HTRG's chief executive officer, also alluded to both New Forests' past difficulties and its current potential. "We have seen and continue to see substantial growth in our core timberland business. As a result, we believe the New Forests Program has not reached its potential," said Christensen. "At the same time, we recognize that the market for environmental credits is growing steadily, and the New Forests business needs additional capital to meet the demands of growth. We believe New Forests Pty Limited will prosper more as a stand-alone focused on growth in this area." HTRG backed up its claim to substantial growth on July 12 with its purchase of Prudential Timber Investments for an undisclosed sum. The timber management company, which invests in forests around the world on behalf of institutional investors, increased its assets under management by 25%, bringing the value of its forests to a whopping $3.1 billion. Piloting New Forests Pty Limited out from under the expanding HTRG umbrella, Brand doesn't comment about his former employer's recent big play, but it is clear that one lesson stemming from his time with HTRG is not lost on him: the power of institutional investors. Brand, in fact, has watched institutional investment significantly transform the forestry sector over the course of his career.
Cracking the Code
Timber companies, not surprisingly, owned most of the world's private timberlands until fairly recently. Then, in the mid-1980s a new forestry finance model emerged in which timber management organizations, known as TIMO's, bought up timberlands on behalf of institutional investors and then sold the timber back to the forest products companies. The model suited both timber companies, who were looking to free up capital, and financial services firms, who were looking to diversify investment portfolios and find long term assets with steady profit streams. Since the late 1980s, explains Brand, institutional investment in the forestry industry has been growing by roughly 20 percent per annum. Some 20 billion institutional dollars are now tied up in the forestry sector, transforming it from an illiquid, unattractive asset twenty years ago to the dynamic, well-established asset class it is today. "You can see how once investment managers find the way to bring institutional capital into an economic sector or asset class it can quickly grow and lead to substantial innovation and change," explains Brand. "The forestry asset class is now expanding, but also beginning to fragment and new investment models are competing for funds," he continues. "The challenge is to find the right investment/asset management models to succeed in the competition for investment capital. If we get the formula right it can lead to really exciting changes in the kinds of economic and environmental outcomes that we will see in forests." Tweaking the formula is precisely what Brand plans to do with New Forests Pty Limited. As a small, independent business, the new company has two distinct advantages over its former self. One, it is newly flexible, and two, it can court third-party capital to grow its business. Playing to both of these strengths New Forests Pty Limited has outlined an initial business model focusing on both asset management and advisory services related to the sustainable forestry and environmental markets. "New Forests Pty Limited will be able to access additional capital from the market and expand in line with demand for our services. We also will be able to offer consulting services and advisory outside of the traditional investment advisory and management business model," said Brand in a recent press release. In the near term, at least, the asset management side of the business will focus on managing the assets of the Australian Sustainable Investments Fund (ASIF) which was established last year by funds manager James Fielding Funds Management, Ltd., a subsidiary of ASX listed property company Mirvac Group. The fund currently boasts AU $150 million worth of capitalization, with $50 million in seed money already invested in the first deal by James Fielding itself and a further $50 million committed from each of two prominent Australian superannuation schemes (pension funds)–Westscheme and Statewide Super. ASIF will be looking to invest in forestry deals that have a core value in timber production and "embedded optionality," i.e. the potential to generate additional income streams from the sale of environmental goods and services like renewable energy, water rights or carbon credits. And this is where the thinking gets creative.
A Brave New World
Brand first raised the idea of integrating forestry and energy systems while working as a government official in Australia. Working with private investment, he hopes to pilot the idea on timberlands where wind farms might be built along ridgelines to generate electricity when the weather cooperates and forest residues from timber harvesting might be burned to generate baseload-style electricity when the gusts cease to gust. One of the big challenges with wind farming is the volatility of its weather-dependent supply. By pairing the two energy sources, energy investors can buffer some of this volatility, advancing the aims of renewable energy advocates while at the same time augmenting investment returns for ASIF's investors. Similarly, New Forests will be looking to package carbon sequestration projects with biodiversity conservation goals. Here, of course, business prospects still hinge on navigating through a complex and fragmented global carbon market. With carbon prices going through the roof in the European Unions Emissions Trading Scheme (European Allowances have been trading at over US $30 per ton in recent weeks), Brand argues that the market's architects will soon be forced to provide companies with greater flexibility as they seek to balance compliance costs with economic efficiency. Despite Brand's optimism, there is no guarantee, as yet, that the EU carbon market will open the door to allow forestry-based carbon sequestration projects into the game. If they do, however, New Forests Pty Limited is poised to pitch their asset management model to some of the biggest investors in the world. And this, at the end of the day, is the moment for which Brand has been gunning. "The primary business for us is tapping into the institutional capital of the world–this is the big money that will define the future of the world we will live in." Institutional investment has already revolutionized the global forestry sector once, if New Forests Pty Limited has anything to say about it, it may just do it again, advancing ecosystem service markets and saving the planet while they are at it. Amanda Hawn is the Assistant Editor of the Ecosystem Marketplace. She may be reached at ahawn@nullecosystemmarketplace.com. First posted: July 20, 2005