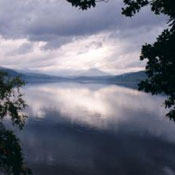 In an attempt to "walk the talk", the UK government has announced that during its presidency of the G8 group of industrialized countries this year, all G8 activities will be carbon neutral. To do this, the Brits will be financing a renewable energy project in Africa. The Ecosystem Marketplace takes a look and wonders: with rock stars and politicians going carbon neutral, could this be a sign of things to come? It's probably fair to say that once pop stars have started to publicise their commitment to a particular cause, it's a cause whose time has come. Back in 2003, The Rolling Stones made their international tour a carbon neutral affair, planting trees to offset the carbon they emitted by flying around the world and staging their huge concerts. Other pop bands and celebrities, such as Pink Floyd, Leonardo Di Caprio, Coldplay, and Brad Pitt, have followed suit, and carbon neutrality is arguably becoming 'the thing' for plugged-in, pro-planet celebrities. And now the practice has been taken up by the British government, which recently announced that its presidency of the G8 group of industrialised nations will be a carbon neutral affair.
Greening the G8
The first main event to get the carbon neutral treatment will be the G8's annual conference in Gleneagles, Scotland, on July 6-8, 2005. There, the British government is planning a whole range of measures to reduce the conferences' environmental impact. Given that the British have said that reducing African poverty and raising the issue of global climate change will be the priorities of its G8 presidency, it's a clear case of putting its money where its mouth is. "It's something that we first thought about last year in the run up to our taking over of the G8," says Tony McDougal, climate change communications manager at the Department for the Environment, Food and Rural Affairs (Defra). "We wanted to make climate change a central issue and needed something to demonstrate our commitment to the issue. Minimising carbon emissions is obviously central to this, so we felt that carbon offsetting, going carbon neutral, was a good opportunity." At the conference, high-occupancy and clean-fuelled cars have been hired to transport the estimated 1200 delegates, security personal and conference-centre staff to the summit and back. The 3000-plus journalists and NGO's attending are being encouraged to use buses for their transport needs. Further, as many materials as possible are being sourced locally from fair trade companies. Much of the food will come from local, Scottish producers, ensuring that the carbon emitted by food miles — by transporting the food to its destination — is kept to a minimum. Meanwhile, Michelin-starred Scottish chef Andrew Fairlie will make sure that the food isn't just grown locally, but represents the best that Scottish cuisine has to offer. Similarly, extensive recycling facilities are being set up at the conference centre and hotels, and government agencies are working with local councils to ensure that this collected waste will be disposed off responsibly. The actual administration of the carbon neutral project is being carried out by the Foreign and Commonwealth Office (FCO) and Defra. They have enlisted the help of various organisations to ensure that the plan achieves its objectives. The Fairtrade Foundation will oversee local procurement and has drawn up a supplier code of conduct to ensure that conference suppliers abide by the highest possible standards of corporate social responsibility. New York-based marketing agency Jack Morton Worldwide has been enlisted to organise the media and conferencing facilities, which, as much as possible, will include video conferencing, to reduce the amount of toing and froing the delegates have to undertake. It will also draw up a 'Reduce, Recycle and Reuse' publicity campaign to further raise awareness amongst delegates. But that's by no means where the plans end. Further conferences throughout the year — including meetings of the G8's finance, energy and environmental ministers — will be conducted in similar fashion.
Over to Offsetting
Some unavoidable emissions, of course, will still remain. In conjunction with Bath-based environmental consultancy, Energy for Sustainable Development (ESD), the government has calculated that the likely overall emissions burden of Britain's presidency will be around 4,000 tonnes of C02. "There were various factors we took into account when calculating how much carbon the presidency would emit," says Dr. Richard Tipper, senior policy analyst at ESD. "Delegates traveling to the meeting was one of the biggest issues. Around 80% of the Gleaneagles summit's emissions will come from delegates' flights. Thereafter, we looked at the energy efficiency of the buildings that will be used, considering their heating and lighting needs, how much waste they produce and so on. Old energy bills were quite useful here and helped us calculate the carbon impact from the buildings." ESD was not, however, able to calculate the likely emissions burden of all the associated staff. It only had information on official government delegates, thus excluding, for example, security staff that might be traveling with them or media members trailing behind them. ESD admits that its estimate of 3000 media personnel is, indeed just that — an estimate. The carbon generated by things like Prime Minister Tony Blair's pre-Gleneagles flights to Washington DC and Paris probably will be offset by tree planting and other G8-related ministerial flights might well get the same treatment. ESD has nonetheless advised the government that tree planting is not the best way to offset carbon, so, for the rest, Britain seems to be looking to Africa. The Government has stated that it intends to offset most of the 4,000 tonnes through investment in a low-energy housing project in Africa that complies with the Kyoto protocol's Clean Development Mechanism. Accordingly, ESD advised the Government on the pros and cons of different kinds of technologies and projects and tenders for the offset project have already gone out and the government expects to announce the successful company within the next few weeks. The successful bidder will then set about building a small-scale project with a budget of around £50,000. As yet, there no timeframe exists for the project's completion. To give an example of the kind of project it is looking to fund, the Government has cited an energy-upgrade project recently carried out in a low-cost housing district of Cape Town in South Africa. There, homes were treated to roof insulation, compact and energy-efficient fluorescent light bulbs, and solar water heaters. The housing project's energy improvements are expected to save around 5,600 tonnes of C02 a year. The British government isn't the first to try carbon neutral G8 conferencing – back in 2002 Canada offset the emissions from a G8 Environment Ministers conferences it hosted – but it is the first to make the entire presidency carbon neutral. Its hope now is that other G8 countries will follow their lead during future G8 presidencies. Russia and Germany are next in line, but have not yet declared whether they will also take the G8 carbon neutral.
But Is it Enough?
There is also the much bigger problem of how to actually get international governmental agreement from all G8 members on how to tackle climate change. Making one presidency carbon neutral, though admirable, is just a drop in the ocean, and so far there is no indication that anything approaching an adequate international agreement is likely. And this is the crux of the matter for key poverty and climate change campaigners including the Worldwide Fund for Nature (WWF), Oxfam and Friends of the Earth. Although most have broadly welcomed the carbon neutral move as well-meaning and better than nothing, they are all in agreement that it can't be used to greenwash the bigger problem of needing coordinated G8 action and commitment to reducing C02 emissions. Friends of the Earth have been the most vociferous, dismissing the carbon neutral move as an attempt to assuage consciences without actually doing the hard work of reducing emissions. And whilst WWF is less critical, its director of campaigns, Andrew Lee agreed that offsetting the presidency's emissions wasn't the real issue. "What's really needed is for Tony Blair to be firm in negotiations over climate change at the G8 Summit. The current draft G8 communique on climate change is totally unacceptable following aggressive interventions by George Bush's staff. Only a firm statement based on sound science and the urgency and scale of the problem, leading to coordinated action, will do." Jessica McCallin is a London-based freelance writer. She may be reached at jmccallin@nullbtopenworld.com. First posted: July 6, 2005