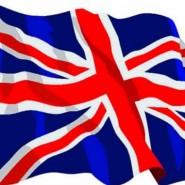 The United Kingdom has expressed interest in the offsetting mechanism which could help the nation deliver on no net loss of biodiversity. BBOP's upcoming webinar will discuss challenges and opportunities for an offsetting initiative specific to the UK's coastal regions.
11 February 2014 | Last year, the Institution of Civil Engineers (ICE) released a paper on the concept of biodiversity offsetting and the role engineers play in delivering a no net loss of biodiversity in the United Kingdom's coastal regions. The paper found that if offsetting is going to be the method used to reduce biodiversity loss in coastal areas, then coast-specific challenges must be met. The paper explains how a carefully implemented offsetting initiative could address these problems.
A Business and Biodiversity Offsets Programme (BBOP) webinar this Thursday will draw from this paper when discussing the challenges and opportunities specific to coastal offsets in the UK. The UK has widely discussed a biodiversity offsetting system. In 2013, Defra (Department for Environment, Food & Rural Affairs) published a consultative paper of this system as six pilot schemes participating in a voluntary offsetting initiative.
But it largely overlooked coastal regions and by doing so overlooked critical differences between these ecosystems and the terrestrial environment.
BBOP's webinar will instead focus on the coast drawing from both Defra's paper and the ICE's. Jan Brooke of ICE's Maritime Panel initiative will explore these issues during the webinar.
The webinar is on Thursday, the 13th, at 10am US Eastern time (3pm GMT). Visit Species Banking for details on how to participate.
Additional resources