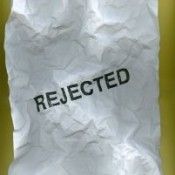 18 November 2014 | California regulators shook the North American carbon markets to their core with their plans to invoke the invalidation provisions featured in the state's carbon offset program for the first time. While the affected producers of ozone-depleting substances (ODS) offsets and their allies loudly lobbied the regulators to change their minds, developers of forest and livestock carbon offsets quietly mulled what the decision means for them.
The ODS invalidation "could be the most important topic affecting California offsets right now, said Kevin Townsend, Chief Commercial Officer of Blue Source, which develops forestry and other types of carbon offset projects. "This is immensely important for all California offset types, including forestry.
Keep reading (for free!) at the Forest Carbon Portal.