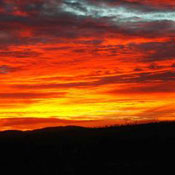 The European Commission on Wednesday released its proposals for a new European Union Emissions Trading Scheme (EU ETS) that is sure to leave both industry and environmentalists dissatisfied. The biggest bombshell: emission allowances will no longer be distributed for free to the power sector (by far the biggest CO2 emitter) after the Kyoto Protocol expires in 2012. Other sectors will gradually have to pay for their allowances as well—unless their competitors are in non-Kyoto countries. While industry is expected to grumble over that, environmentalists won't be happy with the target for 2020: it's a reduction to 21% below 2005 levels, and not the massive cuts many have been calling for. Other highlights include:
Expanding the European Union Emissions Trading Scheme (EU ETS) to include the aluminum, chemicals, and aviation industries.
Tight targets for the mature economies of "Old Europe", and looser targets for the developing economies of "New Europe".
Incentives for developing new technologies to capture and store carbon.
Introduction of targets for greenhouse gasses not covered by EU ETS, such as transportation and housing.
Mandating that a certain percentage of energy come from renewable sources by 2020.
For wire service coverage, see the Financial Times, Reuters, and Bloomberg.