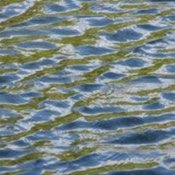 Market-based watershed restoration and protection schemes are up and running across the Americas – from the Chesapeake Bay in the United States to Quito in Ecuador. Like the ecosystems these schemes are designed to protect, the political and social systems have both similarities and differences. Tracy Stanton speaks to leading practitioners in both hemispheres.
9 June 2009 | The idea of harnessing the market to leverage new investment in conservation has gained traction the world over in addressing issues of water quality, climate change and habitat and species loss, leading to the explicit valuation of these vital ecological services.
Whether in the Chesapeake Bay watershed to combat excess nitrogen pollution or in Colombia, Ecuador and other parts of Latin America to address scarcity and upstream source protection, EM caught up recently with two environmental practitioners who are at the forefront of designing and implementing Water Funds.
Dan Nees, Director of the Chesapeake Fund, is working to reduce nitrogen pollution in the Chesapeake Bay watershed, while Marta Echavarria, an environmental consultant based in Quito, Ecuador has launched Funds in a number of Latin American countries to protect against increasing scarcity and to protect the quality of water downstream by first protecting it at it source.
Tune into to their discussion about the use of these innovative market-based conservation tools and how their respective programs are similar and different.
Click Below to Download the Podcast:


Tracy Stanton is the Water Program Manager of the Ecosystem Marketplace. She can be reached at tstanton@nullecosystemmarketplace.com.
Please see our Reprint Guidelines for details on republishing our articles.
Additional resources