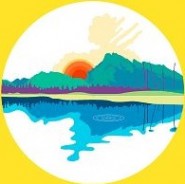 Quebec's new carbon market could push the volume of Canada's ecosystem markets over the $1 billion mark by 2016, according to a new report that says volume may have topped $600 million in 2012.
10 March 2014 | Canada's environmental markets executed between $406 million and $625 million in transactions in 2012, according to a report called Environmental Markets in Canada 2013 by Canadian green policy think tank Sustainable Prosperity. But this value does not include the new Quebec carbon market, which alone is estimated to have an annual value of $425 million by 2016, the report noted.
The report breaks Canada's markets down by air, water, and habitat, and says the country had 10 air and carbon markets in 2012, including the Alberta Greenhouse Gas Emission Trading System and the now-defunct Pacific Carbon Trust. The combined value of these markets was pegged between $121 million to $134 million, with the variation due in part to a range of offset prices reported between $11/t and $15/t in Alberta's program.
Source: Sustainable Prosperity Web Site  
Offsetting in Canada
Alberta's offset credit system is a compliance mechanism for entities regulated under the province's mandatory GHG emissions intensity-based regulatory system. The Pacific Carbon Trust was a British Columbia Crown corporation tasked with purchasing offsets to meet the provincial government's carbon neutrality commitment, but was nixed in November in favor of folding its responsibilities into a division of the Environment Ministry.
Climate change policy will continue to be the main driver of new environmental markets, the Sustainable Prosperity report said. The Canadian provinces have taken the lead on developing GHG reduction policies that incorporate markets. The federal government has lagged behind although the upcoming federal regulations for the oil and gas sector could possibly contain provisions for market mechanisms.
"Canada has the potential to use environmental markets much more widely," the report stated.
However, data and transparency challenges persist and are a major impediment to valuing environmental markets and promoting their more widespread use in Canada, the report found.