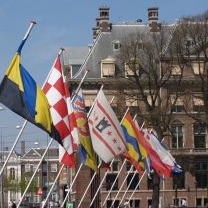 NOTE:   This is a breaking story.   It will be expanded into a full feature within the next two weeks.
3 November 2010 | THE HAGUE | Netherlands | Dutch minister for Agriculture and Foreign Trade Henk Bleker has signed a financial commitment with the investment fund Food 4 All. This fund specializes in smaller companies and cooperation's in East and West Africa. It is the second deal that has been signed at the Investment Fair, which is taking place on the sidelines of the International Conference on Agriculture, Food safety and Climate Change in The Hague, The Netherlands.
The fund helps small companies set up or improve their business. Lack of management skills and lack of marketing abilities are the biggest reasons small companies in East and West Africa go bankrupt. In addition, obtaining the right financing is difficult for these companies-even if they have a high-quality plan.
Food 4 All is the the organization that offers financial and practical aid for companies in the agro food sector. In this way, entrepreneurship is rewarded and sustainable agriculture sector is further developed.