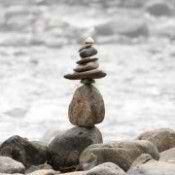 A well-run business seeks to maximize its earnings by harvesting several income streams from one asset, but that only works if end-users see value in the multitude of products coming at them from one source. Can this strategy be applied to ecosystem services to save the most ecologically valuable pieces of land?   Join the Ecosystem Commons debate before 24 August.
22 August 2011 | The Ecosystem Commons is an online portal where members of the ecosystem services community can kick around ideas, showcase projects, and track trends.   It is managed by the Institute for Natural Resources in collaboration with A Community on Ecosystem Services or ACES, the National Ecosystem Services Partnership or NESP, and many others. This  project is made possible by support from the USDA Forest Service, USDA Office of Environmental Markets, U.S. Environmental Protection Agency, and the U.S. Geological Survey.  
Earlier this month, Lydia Olander launched this discussion, which you can join here.
The Discussion
Pilot programs for ecosystem services payments and markets are beginning to consider whether to allow stacking—where landowners combine multiple market or mitigation payments for a single management activity on a single property—and if so, how these payments should be handled.  
In theory stacking could provide multiple benefits, including increased revenues for landowners who provide services; better ecosystem services projects than are possible with a single payment; and management across multiple services (a move toward optimizing rather than maximizing).
A panel I moderated at the July Ecosystem Markets Conference in Madison, Wisconsin, explored some of the early stacking efforts. The Willamette Partnership's Counting on the Environment program has developed an approach that allows grouping projects to sell to multiple markets—essentially when one credit type is sold, the other credit types are reduced by a proportionate amount. The Ohio River Basin Trading Project is beginning work to assess the potential benefits of stacking water quality credits with carbon credits, and the new city of Damascus, Oregon is focused on allowing conservation easements to sell services in ecosystem services markets and stack value.    
While there have been assessments of stacking that consider the economic impacts (Woodward 2010), risks to ecosystem service outcomes (Cooley and Olander 2011), and practitioner views on stacking (Fox 2010); we don't have good examples of the benefits. Where would stacking result in greater participation and more ecosystem services benefits?  When would stacking allow a different type of project—one that generates greater benefits—to proceed? What do these examples look like?
Additional resources