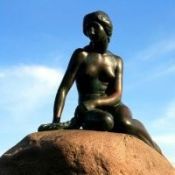 14 December 2009 | COPENHAGEN | The last round of negotiations before ministerial talks begin on Tuesday has been halted after negotiators from more than 100 poor nations walked out to protest moves by developing countries to abandon the Kyoto Protocol in favor of a completely new agreement.   Informal talks are continuing in an effort to resume negotiations, but REDD talks have been suspended.
The rift highlights one of the most difficult issues of negotiations — namely, how the two separate negotiating tracts laid down in the "Bali Action Plan" will be blended into one agreement.
The action plan was initiated at the 2007 COP in Bali, Indonesia, after wealthy and poor countries split over several issues — key among them being the imposition of emission-reduction targets on developing countries, which was not required under the Kyoto Protocol.   In a last-minute compromise, negotiators created two negotiating tracks in Bali: one under the "Advanced Working Group on Long-Term Cooperative Action" (AWG-LCA), and the other under the "Advanced Working Group on the Kyoto Protocol" (AWG-KP).   The first included new ideas not contained in the Kyoto Protocol, such as how to reward developing countries that reduce greenhouse gas emissions from deforestation and forest degradation (REDD), while the second was essentialy the Kyoto Protocol itself.
Under AWG-LCA, developing countries may be subject to mandatory caps without receiving compensation for doing so.   In Bali, the Korean delegation proposed the creation of "nationally-appropriate mitigation activities" (NAMAs), which would be undertaken proactively by developing countries to meet voluntary reduction targets.   This is a contentions point within AWG LCA, because NAMAs remain vague and ill-defined.   Developing countries have attempted at times to make NAMAs mandatory, especially for those developing countries with rapid rates of growth.
Over the weekend, several African netotiators expressed frustration over the pace and focus of current talks, and the negotiations finally broke down over growing emphasis on the AWG-LCA over the AWG-KP, according to African negotiators contacted by EM.
For background on the Bali Action Plan, see our coverage in the sidebar to the right.
We will bring you details on today's proceedings as they become available.
Additional resources