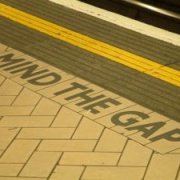 Private-sector REDD projects have proactively saved roughly 20 million hectares of endangered forest, and the number is growing. Public-sector buyers, however, are putting their money into programs that don't yet exist, and true compliance buyers are years away. Here's a look at two discussion papers focusing on new financing mechanisms that might help bridge the gap.
25 September 2013 | Measles, meningitis, and yellow fever. These and scores of other preventable diseases take the lives of children across the developing world every day, but the tragedy is nowhere near as severe as it used to be. That's partly because a global alliance of businesses and governments called the GAVI Alliance (formerly the "Global Alliance for Vaccines and Immunisation") developed an innovative financing mechanism called an Advance Market Commitment (AMC), which guaranteed the existence of a market for vaccines meeting certain requirements. That gave biotech and pharmaceutical companies the confidence to ramp up production of new vaccines for the developing world, and more than 300 million children have been immunized as a result.
Donald Kanak and Iain Henderson believe a similar mechanism can be used to fill the short-term funding gap for carbon projects that save endangered rainforest and reduce greenhouse gas emissions from deforestation and degradation (REDD+). That funding gap came into sharp relief with the publication of Ecosystem Marketplace's 2012 report "Leveraging the Landscape: State of the Forest Carbon Market". Conservation International (CI) highlighted it more recently in a white paper called "REDD+ Market: Sending Out an SOS", which came out last week and is built on our report and other sources – key among them a discussion paper from Kanak and Henderson called "Closing the REDD+ Gap: The Global Forest Finance Facility".
The CI paper offers a clear and concise summary of the supply and demand factors impacting the REDD+ market, and also summarizes various solutions in the air. Here is a quick overview of some of the ideas both papers highlight:
Diversification
Until REDD+ scales up, countries can focus on activities that are less destructive than current methods but also less lucrative – such as low-impact logging, sustainable agriculture, and even palm oil on degraded lands. CI cites the Brazilian State of Acre as an example of a jurisdiction that is doing just that.
Price Supports and Insurance Mechanisms
Just as governments provide price supports for agriculture, they can provide price supports for REDD+ – a step, however, that would require some sort of political will. It's also possible to develop insurance policies or hedging vehicles, but these would have to be implemented when prices are high, not when they are low.
Expand Existing Programs
The most obvious solution is to scale up existing programs like the Forest Carbon Partnership Facility's Carbon Fund or somehow coordinate funding efforts among various bilateral approaches currently underway. Kanak and Henderson, however, point out that the World Bank and the bilateral funding efforts suffer from the same flaw that has hindered the whole process: namely, they "rely on diplomacy, reshaping government bureaucracy and changing budgeting methods in an international setting, which will probably take years, assuming that it is possible at all."
Advance Market Commitments
Kanak and Henderson clearly come down in favor of AMCs, and when you look at the GAVI Alliance's experience, you can see why.
"Partners include WHO, UNICEF, the Bill & Melinda Gates Foundation and the World Bank," they wrote. "It has quantifiable and measurable targets and makes multi-year, long-term commitments to partner countries. It also works closely to stimulate effective private sector participation. It has a vigorous commitment to transparency and a strong internal audit discipline. With its partnerships and unique operating model, GAVI has contributed to the immunisation of 326 million children and committed USD 7.8 billion since 2000, including USD 7.2 billion to 71 low-income countries through 2016. It encourages country ownership and co-financing, and works with existing institutions, including national health systems. It has a headquarters staff of only 125 people."
CI points to research from Bloomberg New Energy Finance showing that 87% of global solar and 64% of global wind projects get their funding in part from feed-in tariffs, which are a type of AMC.
The Global Forest Finance Facility
Kanak and Henderson propose the creation of a new financing body called the Global Forest Finance Facility (GFFF), which would use AMCs to screen, select, and finance "large-scale national and/or sub-national REDD+ programmes."
Such a program could easily be expanded to support private-sector projects – if they are located within trusted REDD jurisdictions.
"To be eligible for funding from the GFFF, REDD+ programmes would not only have to be subject to a national legal framework for REDD+, but would also have to be on a very large scale and meet rigorous social and environmental standards," they write. "Payments would be according to binding contractual commitments to pay upon verified performance, and not subject to annual budget cycles of donor governments or further political negotiations."
Additional resources