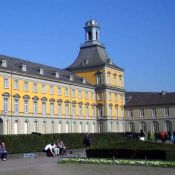 Deforestation accounts for 20% of all greenhouse gas emissions, and sloppy agriculture accounts for another 18%. Improving land-use practices could thus be one of the quickest and easiest ways to slow global warming – if the world can agree on ways of measuring and paying for these improvements. That's a central theme of informal talks this week in Bonn, Germany.
Bali Action Plan
The Bali Action Plan was hammered out in Bali, Indonesia at the end of 2007. It splits negotiations into two separate tracts: the Ad Hoc Working Group on Further Commitments for Annex I Parties under the Kyoto Protocol (AWG-KP), which focuses on adapting the current Kyoto Protocol for a post-Kyoto regime, and the Ad Hoc Working Group on Long-term Cooperative Action under the Convention (AWG-LCA), which focuses on creating a new agreement from scratch.
By the end of this year, negotiators hope to meld the two tracts into one agreement that will replace the Kyoto Protocol, but few expect that deadline to be met. Instead, most negotiators anticipate agreement on broad principles with a final agreement being reached by the middle of next year.
The Negotiating Text
The last KP-LCA meeting took place June, also in Bonn, and produced a 300-page wish list of all proposals on the table. This is the "negotiating text" that negotiators hope to whittle down to a more manageable 100 pages or less by the time policymakers take over in Copenhagen.
From this point on, negotiators will no longer be inserting new ideas. Instead, they will be hammering away at each other's insertions in an effort to keep what they can agree on and discard what they can't. One area where all sides have clearly identified areas of disagreement is in how to account for reductions in greenhouse gasses through changes in agriculture, forestry, and other land uses (AFOLU).
Broadly speaking, developing countries mostly want to tweak the existing Kyoto Protocol and extend it, while developed countries mostly want to start with something fresh. That's because developing countries mostly feel they have more to gain by keeping the existing structure intact, while developed countries mostly feel they have more to gain by keeping only bits and pieces of the current protocol.
Developing countries, for example, really like the Kyoto framework that exempts them from mandatory caps. In Bali, they responded to calls for them to take on new obligations by proposing to undertake "nationally appropriate mitigation actions" (NAMAs), which are to be tied into sustainable development and capacity-building. Developing countries can initiate NAMAs on their own, or they can be undertaken with funding from the developed world and may include offsets. The Center for Clean Air Policy conducted an excellent side event that shed as much light as anything else on this subject. You can view it here if you have RealPlayer.
Developed countries, on the other hand, point out that many countries categorized as "developing" actually have higher GDPs than many countries categorized as "developed", and have been pushing for these countries to take on grown-up reduction targets. These same developed countries, on the other hand, really like certain elements of the protocol – such as those that that let them pick and choose which types of AFALU changes they will account for and which they will ignore.
It's a sticky issue, especially because payments for reduced emissions from deforestation and forest degradation (REDD) in developing countries don't offer any such outs, and because developing countries can't yet get payments for other land use beyond forestry.
As a result, developing countries are demanding more accountability on AFOLU in the developed world, while developed countries are demanding some sort of commitment from developing countries.
10 August 2009 | Delegates have arrived in the former German capital of Bonn to participate in informal consultations on a draft negotiating text that will be kicked around ad nauseum between now and December, when the final version is set to be presented to high-level negotiators to the UN Framework Convention on Climate Change's (UNFCCC) Conference of the Parties in Copenhagen.
According to the scenario note prepared by the chair of the Ad hoc Working Group on Long-Term Cooperative Action under the Convention (AWG-LCA), this session features four new sub groups based on paragraph 1(b) (iii) of the Bali Action Plan (See "Bali Action Plan", right) under the main group "enhanced action on mitigation". One of these subgroups is dedicated to discussing policy approaches and positive incentives for REDD+, which are actions related to reducing emissions from deforestation and forest degradation in developing countries (REDD) plus the role of conservation, sustainable management of forests and enhancement of forest carbon stocks in developing countries.
Each group will have a facilitator tasked with launching the work starting with an overview of the structure and content of the text and making suggestions on the manner in which the Parties could start work on issues in the text.
For summaries of past negotiations, read Ecosystem Marketplace's Developed and Developing Countries Split on Accounting for Ecosystem Carbon and