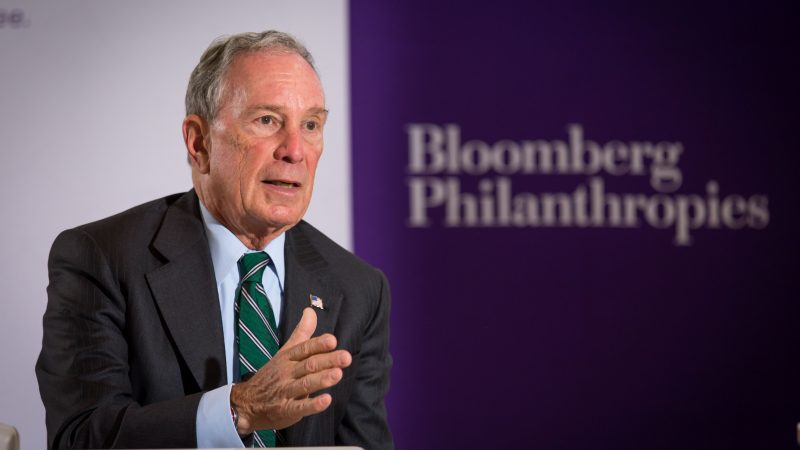 Bloomberg Philanthropies and the European Commission are launching a drive to wean Europe off coal once and for all by promoting green businesses.
The partnership was unveiled today by Michael Bloomberg and Miguel Arias Cañete, the European Commissioner for Energy and Climate Action, at the Global Climate Action Summit in San Francisco.
The partnership will build on the European Commission's Platform for Coal Regions in Transition, which was launched in December 2017, to help 41 coal-dependent regions in 12 European countries wean themselves off of the fossil fuel, which is a leading driver of climate change.
Under the new agreement, Bloomberg Philanthropies will develop plant-by-plant research analysis of coal power, which will improve the knowledge base of the platform and allow for more targeted actions.
"Coal is a double threat because it fuels climate change and poisons the air and water – and the more accurate information we have about those harmful effects, the greater the incentives to switch to cleaner, cheaper energy," said Bloomberg. "That's what we've seen in the U.S, where more than half of all coal-fired power plants have closed or made plans to since 2011. The European Commission has shown a lot of leadership on this issue and we're looking forward to working together to accelerate that progress."
"The role of coal in our energy system is declining," said Arias Cañete. "That is why we launched the Platform for Coal Regions in Transition, to help affected regions manage the social and economic transformation that comes with the decline of coal. We are pleased that Bloomberg Philanthropies will be joining the Platform with its expertise and outreach, to the benefit of European regions managing this transition. Our objective is for no region, no citizen to be left behind."