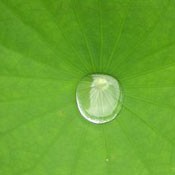 New guidance from the Center for Biological Diversity aims to integrate biodiversity safeguards into sustainability standards while a study finds REDD+ isn't delivering the positive outcome for wildlife as originally thought. Also, Ecosystem Marketplace continues to unfold its series on saving Indonesia's forests and orangutan habitat from palm oil development.  
This article was originally posted in the Mit Mail newsletter. Click here to read the original.
21 July 2014 | When world-renowned primatologist Biruté Galdikas learned that palm oil company PT Best was about to destroy Borneo's Seruyan Forest, she began frantically trying to raise money for her organization, the Orangutan Foundation International, in efforts to stop the slaughter of orangutans in the forest. One day, her phone rang.  
"I remember it clearly," she says. "This man says he's calling from Shanghai, China, and he won't stop talking, won't let me get a word in edgewise, and then he asks me – and I'll never forget this – he asks me if there's a forest that needs to be saved."
The man's name was Todd Lemons, a serial entrepreneur from the United States who'd grown up listening to his grandfather's tales of his adventures in the Amazon and reading National Geographic. It was on the magazine's October, 1975 cover that he first encountered Galdikas.
"He started going on and on about how trees capture carbon and people would pay us to save the trees to stop global warming, and I thought to myself, 'Oh, a carbon cowboy.'"
Still, something kept her on the phone. Maybe it was his knowledge of forestry. Or maybe it was just curiosity on her part. Whatever it was, when they hung up, she'd pegged him as sincere and knowlegeable about the timber trade – but naí¯ve about the rest of the world.
He called again about a week later, this time from his home in Hong Kong, and caught her on her way to Los Angeles International Airport.
"I was in a hurry," Galdikas says. "So I told him that if he was serious, he'd have to come and visit me in in Pangkalan Bun."
About a week after that, she heard a knock on her door. It was Lemons.
—
In this month's Mitigation Mail, we highlight a new special reporting series from Ecosystem Marketplace that takes us deep into Indonesia's forests, where biodiversity advocates, carbon financiers, and sustainable commodity certification developers are joining forces to save the country's forests from clearing for palm oil.
It's a signal of eco-markets' maturation that cross-cutting stories like these are becoming more common. More than ever before, conservationists and entrepreneurs have a range of financing strategies and tools at their disposal to protect important places – consider how the Bethlehem Authority that manages the forested watershed of Pennsylvania's Pocono Mountains recently struck a deal with Disney to sell forest carbon offsets from a 20,000-acre project. The authority estimates that the sale of offsets will bring in $140,000 to $170,000 annually, which it will use to improve the aging water system and protect the forest.
Of course, work needs to be done to make sure that all the benefits promised are actually being captured. An article this month from Mongabay finds that REDD+ projects aren't delivering expected wildlife conservation outcomes. A step in the right direction is the CBD's new guidance on integrating biodiversity safeguards into sustainability standards and certifications, discussed below.
It's also been an…interesting month in the US wetland and conservation banking space – check out our Mitigation Roundup below for stories on a lawsuit over a South Carolina bank's plan to convert freshwater wetlands to salt marsh, a proposal to sidestep mitigation requirements by raising and releasing lesser prairie chickens in Kansas, and the uncertain fate of blueberry general permits in Michigan.
Finally, if you enjoy your monthly MitMail, help us keep the lights on: consider making a small donation. As a not-for-profit organization, it's our mission to provide top-notch, freely available information on environmental markets and conservation finance, and we rely on our supporters to be able to do so. Just $150 gets you a place of honor on our sidebar for a year. Click here to donate.
—The Ecosystem Marketplace Team
If you have comments or would like to submit news stories, write to us at mitmail@nullecosystemmarketplace.com.



| | |
| --- | --- |
| | |