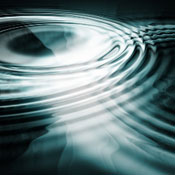 As the carbon market matures into a multi-billion dollar affair, people are beginning to eye the concept of water trading more closely. Nowhere are people more interested in water trading's potential than in the big dry land down under. The Ecosystem Marketplace explores water trading in Australia. When Brian Peadon founded The Water Exchange in 1997, the notion of billion dollar environmental markets was still a pipedream. Ten years later, the international carbon market is in full force and investors are beginning to wonder if trading water-based futures and derivatives will be the next big environmental market to pop. They will soon find out. In July 2007, the National Stock Exchange of Australia Limited (NSX) acquired The Water Exchange for $10.75 million, and Peadon says the company will begin trading water-based derivatives as early as next month. According to Peadon, the Water Exchange will be fully functional in its new form by the end of 2007. At the time of its purchase, the exchange had about 20,000 Australia clients, most of whom were farmers trading physical volumes of water to each other. Going forward, NSX will provide the trading license which grants traders the freedom to take different positions (long or short) on water and to commercialize forward contracts. The recent acquisition thus will bring the trading of water-based futures and derivative products to Australia for the first time. "We have been looking for this partnership with NSX for a number of years," says Peadon. "The water licenses are a boon to water trading and for our customers."
Water Trading Down Under
Driven by a need for creative approaches to help alleviate pressures on increasingly scarce water resources, water trading began in South Australia in 1988, in Victoria in 1989 and in New South Wales in 1990. According to its advocates, water trading provides excellent business opportunities to water holders and buyers, a fact that some say is especially significant in rural areas where economic opportunities are scarce. Critics of water trading fire back with a warning that, as water markets push water prices skyward, low-income families may be priced out of a market that is essential not just to economic viability, but also to basic survival. Water trading is thus tricky territory and one that policymakers must tread carefully. Though still relatively nascent, Australian water markets are evolving quickly. In Australia, groundwater trade operates independent of surface water trade, with the latter being traded much more frequently. The Australian water market is a mixture of bilateral transactions between irrigators and states or territories, typically conducted through exchange systems and sometimes facilitated by brokers. Historically, there have been two primary types of trades in Australia—temporary and permanent. Forward contracts—basically an agreement between two parties concerning the delivery of and payment for, a specified quality and quantity of a commodity at a specified future date –have been done off platform until now. Even with the advent of more sophisticated trading mechanism, many challenges still exist for water trading enthusiasts in Australia. In addition to the healthy dose of uncertainty that characterizes trade in any new market, water trading suffers from a lack of clarity over the nature of the property rights being transferred, since definitions of property rights sometimes differ between states. These challenges did not prevent NSX Chief Executive Richard Symon from saying that he "foresee[s] 'massive' growth in the trading of water and expects the Water Exchange acquisition to be value accretive in fiscal 2008."
The Next Frontier
In addition to introducing water futures and derivatives to the market, NSX, FEX, and The Water Exchange are establishing a voluntary carbon-trading platform, one of the first in the world to facilitate open carbon credit trading. The Water Exchange, with years of building and fine-tuning the water market, will lend its expertise to creating a functional market. Al Gore made an appearance down under to launch the voluntary carbon trading platform on September 19th. The platform will be overseen by a newly created sustainability trading board that was formed by NSX, the FEX Sustainability and Cleantech Investment Market (FEX-SIM). Under NSX's market license, FEX will manage the new board as well as any future water-based derivative trading. The carbon-trading framework will also use the same pricing and marketing strategy as The Water Exchange, which already has an extensive broker network. The first step, however, is to move forward with the registration of trades in the market and the verification of titles. This will set the foundation for the national environmental registry, which, according to Peadon, is "key to both water and carbon." Sara Bushey is a graduate student at Yale School of Forestry and Environmental Studies. First published: September 24, 2007 Please see our Reprint Guidelines for details on republishing our articles.