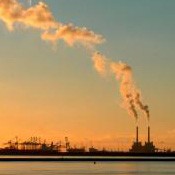 NOTE: This article has been reprinted from Ecosystem Marketplace's Voluntary Carbon newsletter. You can receive this summary of global news and views from the world of voluntary carbon automatically in your inbox by clicking here.
10 August 2011 | Recession and riots and price crashes, oh my! The world is watching with bated breath as fiscal policy makers worldwide attempt to stay afloat of a "double dip" recession. Below the surface in the carbon world, the closure of the CCFE, FSA admonishment of offset scams and precipitous decline in compliance offset prices have sent the carbon marketplace into a tailspin.
Taken as a whole, recent events – particularly the potential regression to recession – could lead to the same tightening of CSR purse strings among corporate offset buyers that led to the 2009 voluntary market slump. But suppliers say there's no need to panic – yet?
"Expectations about a European recession have contributed to driving CER prices down in recent weeks," says UK-based Climate Bridge's Sarah Chapman. "The voluntary market would be expected to react much more slowly than the compliance market."
Chapman says that "companies with existing commitments are likely to stand by them" – though new companies may be less willing to make new voluntary commitments to emissions reductions in a bearish environment.
The VER team for project developers Emergent Ventures predicts that the voluntary market's increasingly niche offerings – from bulk low-priced VERs to exotic project locations and types – could stabilize corporate demand for offsets this time around.
"Unlike CERs, the VER market is not commoditised and is driven by individualistic preferences of corporates," says Neelesh Sachdeva, Principal VER Consultant. "The overall market won't go to oversupply anytime soon."
Timothee Lazaroo, Managing Partner at ecosur america, similarly doesn't "notice or expect any collapse on prices or purchased volumes in the short to midterm."
"We still see rising interest on the buy side," he points out, "newcomers from a broad range of sectors and locations which we believe could absorb part of the downturn from the voluntary market perspective."
Buyers that are not dispelled by the recession, however, might find the latest round of carbon controversies a turn off – including fresh admonishment from the FSA for the uptick in carbon offset investment scams in the UK.
"Since June, we've seen a significant rise in consumers reporting carbon credit trading schemes to the FSA," said Jonathan Phelan, head of the unauthorized business department at the FSA in an interview with the Guardian.
"We are concerned that the majority of the firms being reported to us are using high pressure sales tactics," he explained, "and targeting vulnerable consumers with little or no knowledge of commodities and derivatives trading."
Read about this week's controversies, new projects, new commitments, new certification schemes and more in this issue of V-Carbon News. And if you like what you read, please help us keep it free by becoming a Supporting Subscriber!
For USD$150/year, Supporting Subscribers help us publish original news and bi-weekly briefs free of charge – keeping the lights on and the presses hot. In return, you or your company can be listed in our news briefs as a V-Carbon News Supporting Subscriber (with link to your website) for one year (~24 issues).
Reach out to inboxes worldwide and make your contribution HERE (select "Support for Voluntary Carbon News Briefs"). You will receive an email from the V-Carbon News team confirming your sponsorship listing and weblink information.  
—The Editors
For comments or questions, please email:   vcarbonnews@nullecosystemmarketplace.com.
Voluntary Carbon

 

 

 

 

 

 

 

 

 

 

 

 

 

 

 

 

Reduce & Retire: The Latest on Carbon Neutral

 

 

 

 

 

 

Climate North America

 

 

 

Kyoto & Beyond

 

 

 

Global Policy Update