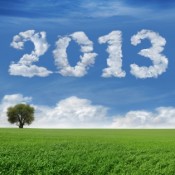 Biodiversity marked 2012 with the creation of the IPBES and discussions on candidate species as well as some new plans and tools to be used in the future. Here are some of the several noteworthy biodiversity highlights Ecosystem Marketplace covered over the last year.
28 December 2012 | The early months of 2012 turned out to be busy for biodiversity. In January three new complementary standards on offsetting, sustainable land-use and managing protected areas were brought to the biodiversity sector as well as an insurance mechanism that supplies mitigation bankers with financial assurance.
Activity didn't slow any for biodiversity in the spring. The Intergovernmental Platform on Biodiversity and Ecosystem Services, (IPBES) meant to create a line of communication between policymakers, scientists and private sector investors in an effort to halt biodiversity loss, was approved by 90 governments in April.
"Biodiversity and ecosystem services are essential for human wellbeing," said Sir Robert Watson, Chief Scientific Advisor of the Department for Environment, Food and Rural Affairs of the United Kingdom. "This platform will generate the knowledge and build the capacity to protect them for this and future generations."
We were also given some insight on the department of interior's potential Candidate Species Marketplace through the World Resources Institute's pilot on preserving the gopher tortoise and its habitat in southern US forests.
Moving into May, Ecosystem Marketplace covered several interesting stories starting with talks on conservation and wetland mitigation banking at the National Mitigation and Banking Conference in California. Ecosystem Marketplace then followed the deliberations of a scientific working group in the Convention on Biological Diversity (CBD) over safeguards relating to biodiversity within REDD+.
Also in May, Ecosystem Marketplace covered an ambitious project in Africa that examines if payments for ecosystem services will enhance conservation of Uganda's biodiversity in productive landscapes.
With the heat of summer came some unusual discussions on businessmen and landowners aiding environmentalists in preserving habitat for Candidate Species like the Dune Sagebrush Lizard and the Lesser Prairie Chicken in order to avoid an endangered species listing..
An official review of New South Wales' biobanking scheme in Australia was launched this past summer two years after it was implemented.
Biodiversity closed out the year with a couple of interesting prospects. The European Business and Biodiversity Campaign announced this fall their biodiversity check, which provides businesses with an assessment of their impact on biodiversity.
In November, Dr. Jonah Busch of Conservation International discussed how incorporating biodiversity payments into REDD+ is a more efficient method of preserving biodiversity while providing multiple carbon benefits as well.