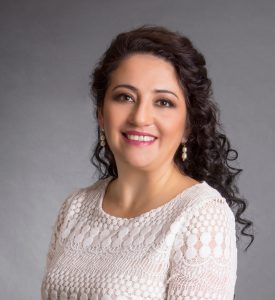 We are very happy to announce that Carla Cardenas started this month as the new Program Manager for Forest Trends' Communities and Territorial Governance Initiative.
Carla has worked as a senior executive and policymaker, with more than 18 years of experience in environmental conservation and in the defense of indigenous people's rights, climate justice, and socio-environmental safeguards. She served as the Vice Minister of Environment for Ecuador, which is her country of origin. She has also served in leadership roles for Earth Law Center in Colorado, FONAG in Ecuador, among other institutions, and currently serves on the Board of the Forest Stewardship Council.
As a cross-culturally trained attorney, Carla brings deep experience advising international organizations and indigenous peoples about territorial governance and natural resources rights. She has broad knowledge of Latin American and Caribbean (LAC) politics, policies, and viewpoints after working in eight LAC countries with several international agencies. Carla has developed research and project documentation about land rights, REDD+, and FLEGT that is currently in use by IADB, GIZ, the European Union, CARE International, IUCN, and CAF.
Carla brings a lovely presence and leadership skills to facilitate dialogue and consensus with private, governmental agencies, and civil society organizations. She is also an expert in international cooperation, fundraising, forest governance, forest certification, protected areas, and management of projects for international agencies. She has great experience as facilitator and leader of multicultural and multidisciplinary teams in complex environments and coalitions.
We are thrilled to have Carla join Forest Trends and look forward to the continued growth of the Communities and Territorial Governance Initiative.
---
Viewpoints showcases expert analysis and commentary from the Forest Trends team.
Connect with us on Facebook and Twitter to follow our latest work.